Abstract Fused Glass Sculpture
Regular price
$200.00 USD
Regular price
$250.00 USD
Sale price
$200.00 USD
Unit price
per
Sale
Sold out
Share
Re-use Re-cycle Re-THINK! What is art? What is a sculpture?
According to Andy Warhol, Art is anything you can get away with! 
This piece is an original piece that thermo shocked in the kiln. Yep it blew up...
I used the pieces as a learning opportunity to understand how the environment affects the glass and how to manually adjust the kiln schedule. From dew point to humidity and temperature of the room it all matters. I fused the pieces back together in a flat sheet and draped it over a mold in the kiln again. The second time it made it through the firing schedule and the pattern of the glass is even more interesting. I added a blown glass foot to elevate the piece and allow the light to filter through.
This piece represents the struggle of all artists to create work using material that can sometimes be volatile. To work to achieve a bigger understanding of that material and the process in which it becomes the artists vision. To power through frustrations and disappointments to achieve the desired result. And to understand that sometimes the result is not what they envisioned but it's beautiful just the same. 
The approximate dimensions are hard to measure due to its shape.
Approximately 12" by 15"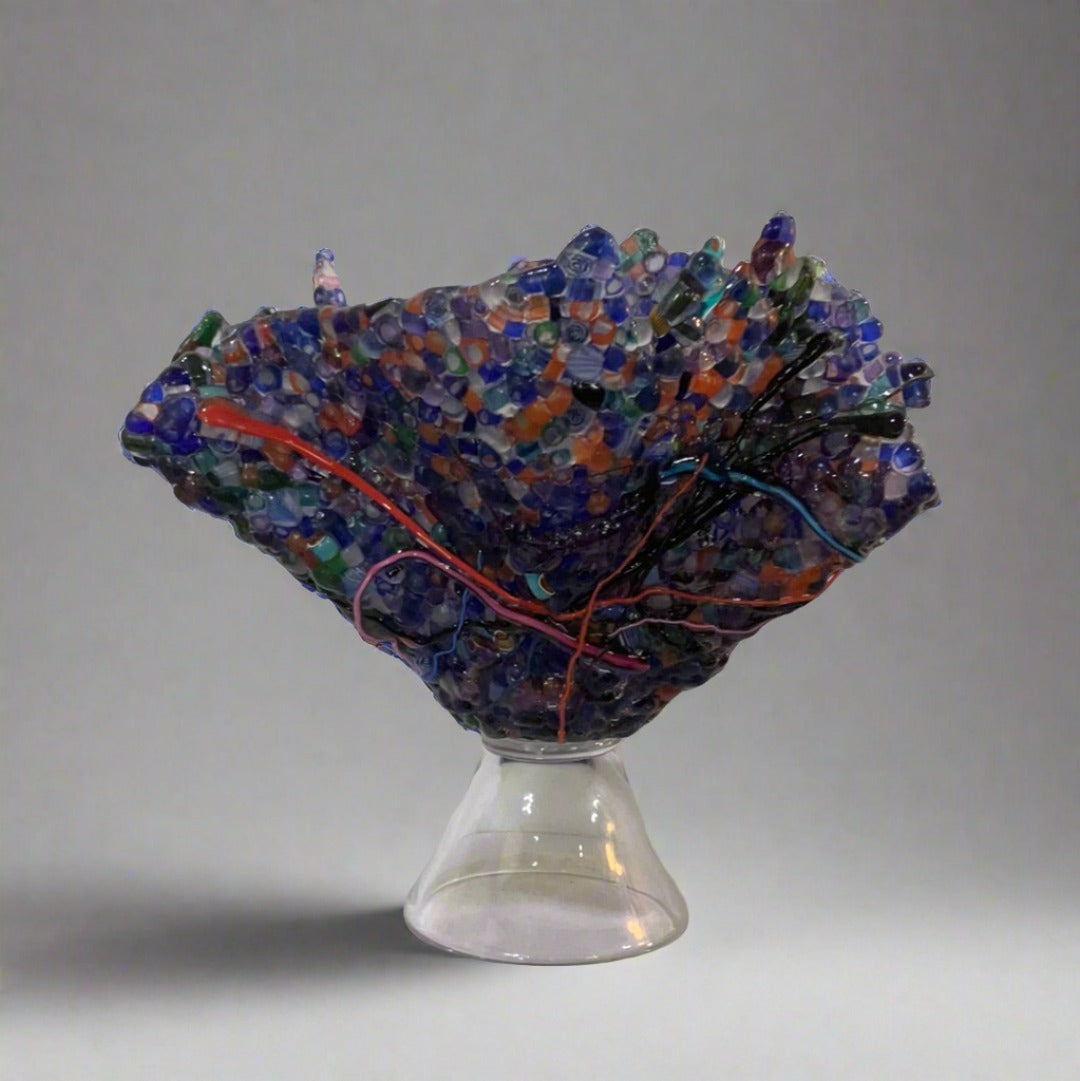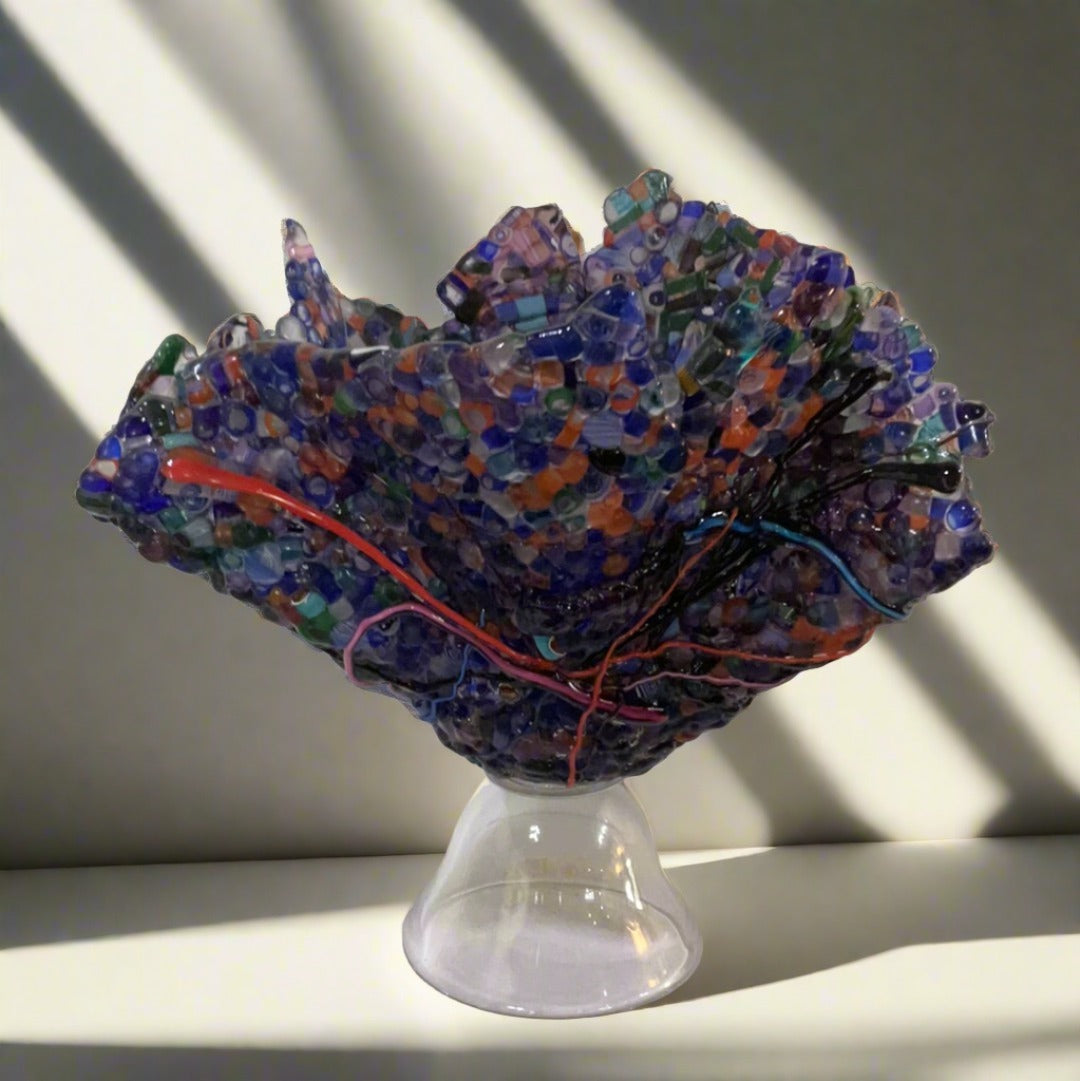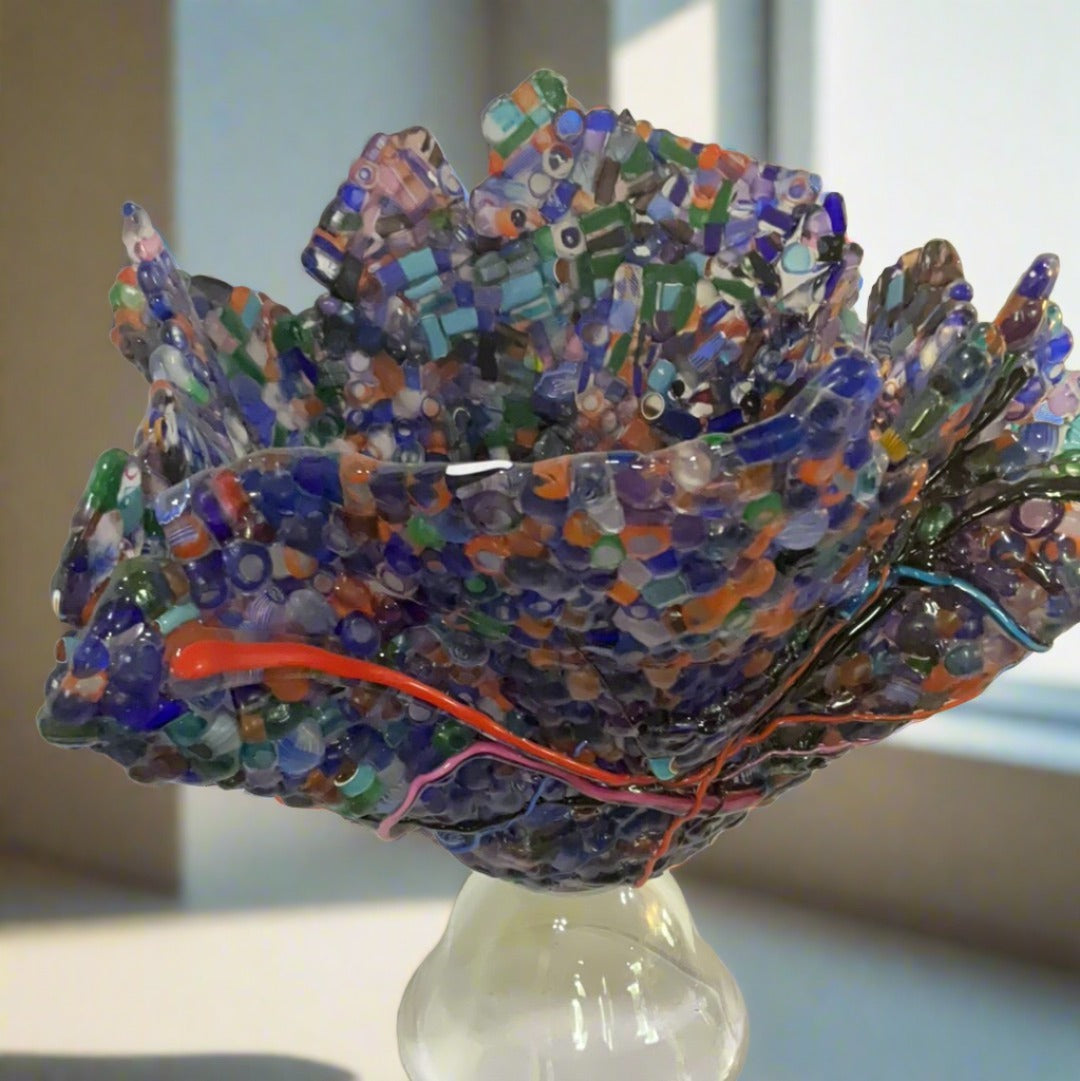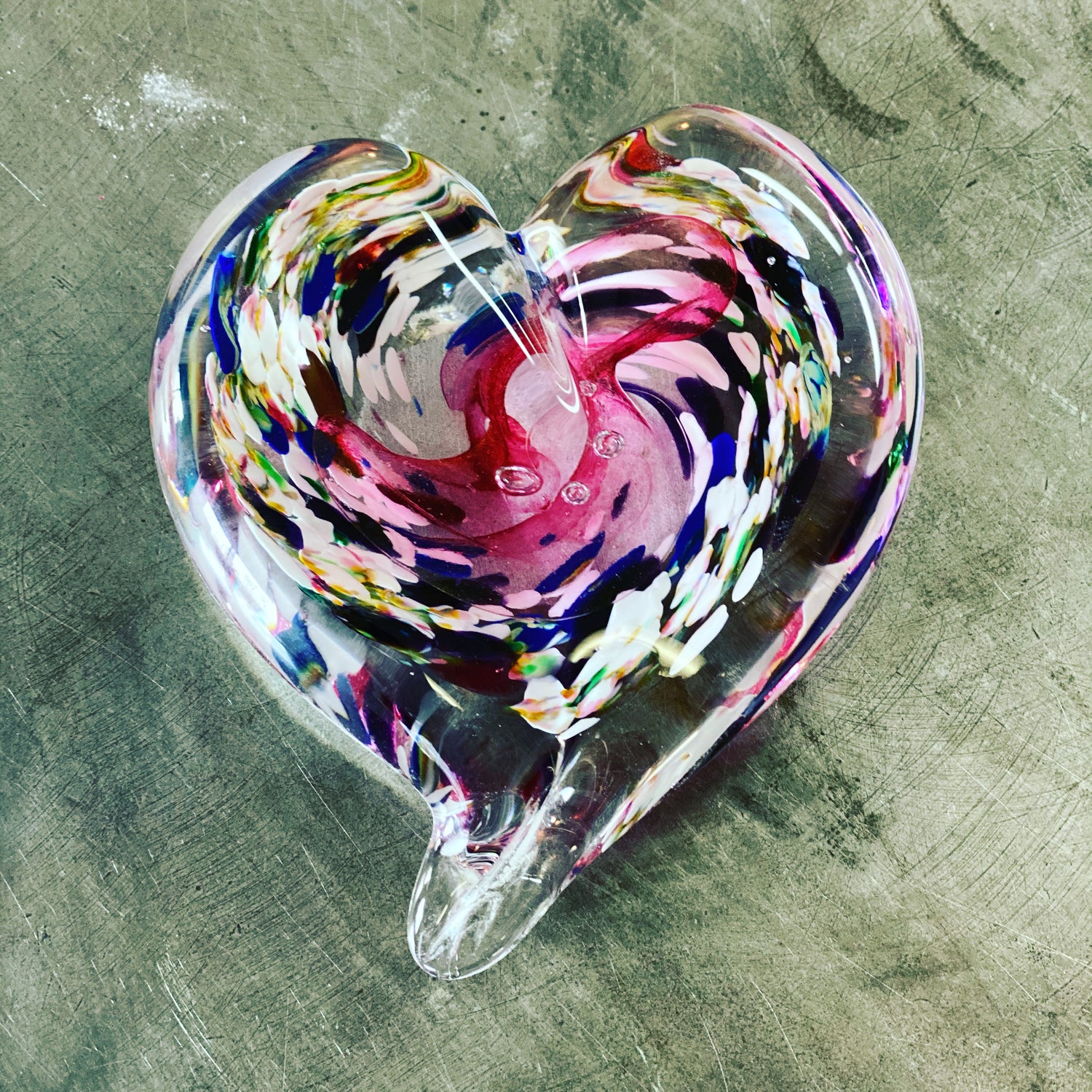 Artists stick together: and here at SoulHammer is no exception! We accept all students and artists to our collective with the mission to make art fun and freeing for everyone.
Don't know how to start? Reach out! Classes, classroom space rental, and much more are available.
~ Embrace your Inner Artist ~
- Notice for Glass Students -
Students will choose their desired colors, style, and shape of the glass blown pieces with Tammi. Decisions will be discussed the day of the class and any sudden issues or changes involving the creation of the pieces will be decided by Tammi.
Questions?
Email us at soulhammerartists@gmail.com to ask about classes, suggest class ideas, review us, or to learn more about us!